Do you like having deals delivered to your inbox?
Sign up for my emails
for the latest info. You may also "
like" Coupon Princess
on Facebook for even more savings. Share your own deals and much more! Thanks for your support.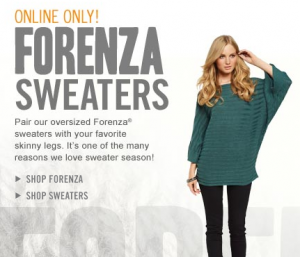 Do you love
The Limited
? It was my first job, well The Limited Too really was, but then I did transfer to The Limited!
The Limited is having a Buy one Get one 50% off sale too, so you should be able to find some pretty cute things. Just noticed they accept paypal as a form of payment. That is a bonus. I love it when companies have that option.
Use Code: 149
Get $20 off $60 or $30 off $100
Click the link to shop
The Limited
Here!
What are you shopping for today?
For More Shopping Codes for stores you LOVE, powered by Savings.com