Do you like having deals delivered to your inbox?
Sign up for my emails
for the latest info. You may also "
like" Coupon Princess
on Facebook for even more savings. Share your own deals and much more! Thanks for your support.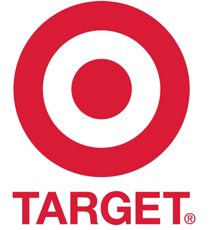 I have spoke about
Target
and their markdown schedule before. But here is a reminder. As it has been along time since we have talked about the Mark Down schedule! Remember, this includes holidays such as Halloween, Thanksgiving, Christmas, Valentines and Easter. Just to name a few.
This is how the schedule has been in the past.
50% off the day after the holiday
75% off three days after
90% off and a week after the holiday, so basically if the holiday is on a Monday, then 90% off will be the the following Monday
Think of Holiday items as anything Halloween on it,(example) including paper towels, napkins, Glad, snacks, and of course candy!