Groupon National Deals: Coldwater Creek, Gourmet and Wise Desserts
Nov
12
2010
Do you like having deals delivered to your inbox?
Sign up for my emails
for the latest info. You may also "
like" Coupon Princess
on Facebook for even more savings. Share your own deals and much more! Thanks for your support.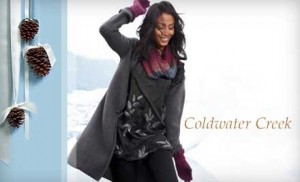 If you are new to Groupon go sign up here!
$50 worth for $25 at Coldwater Creek (Phoenix)
$40 worth for $20 at Igourmet.com (New York)
$35 worth for $15 at Wise Desserts and Fortune Cookies (Chicago)
This post may contain affiliate links. Here is a link to our disclosure policy.