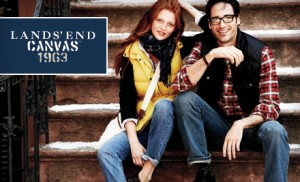 Lands' End Canvas is the Groupon for MADISON and you get $60 worth of clothing and accessories from Lands' End Canvas, a stylistic new chapter in the long-running Lands' End story for $30. Lands' End Canvas puts a new twist, and an updated fit, on the classics.
How To get Groupon:
If new to Groupon, Sign up HERE
If you are already a Groupon User, go and Find Today's Daily Deal on Your City's Best Things To Do at Groupon.com!
Go to VIsit More Cities
Select MADISON for The Lands End Canvas Deal.
Buy for yourself or for a friend!
Fine Print:
This Groupon has a short Exp. date of Jan. 11, 2011
Read more of the fine print on the Groupon Page.
Post may contain affiliate links, which helps me keep this site free! Read Full Disclosure policyfor more details.