Do you like having deals delivered to your inbox?
Sign up for my emails
for the latest info. You may also "
like" Coupon Princess
on Facebook for even more savings. Share your own deals and much more! Thanks for your support.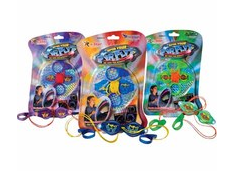 Toys R' Us is having a great sale this week, tons of items are on sale buy 2 get one FREE (that is like 33% off each item). Included in this sale, are the new HOT FyrFlyz toy. These run around $10. Sale ends after 9/24. So, if you think you might want one of these, now is a great time to buy them.
Disclosure: I was paid to post this information regarding the FyrFlyz, I haven't yet tried this fun toy yet. All opinions are my own.