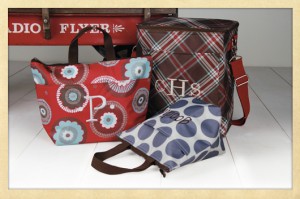 Have you heard the news? I am your new Thirty-One Independent Consultant! There is this great new (or new to me) company Thirty-One Gifts, based on Proverbs 31, and is a Christian Based company.
Check out the Thirty-One Gifts you get when you become a new Independent Consultant and order the starter kit. You will even get your own Website to share Thirty-One Gifts with all your friends and family.
Thirty-One specializes in personalization, on purses, bags, totes, lunch bags, and travel items and much more! I love the items that can be used in the car, for those hefty duty trips to Sam's or other grocery shopping trips. Thirty-One offers a wide variety of products, fabric patterns and styles for all ages. There are 26 thread colors and many different fonts you will be able to find that special item in no time. The great thing is that all embroidery is only $6 (per piece)! You can order online as a customer, have a party, or host a catalog party. It is really that easy, and by hosting a catalog or a home party you will get FREE gifts for yourself. Just think, FREE Christmas shopping! Be sure to check out my site, and see all the items that are available for your home or office!
If you want to be an Independent Consultant in your area, let me know and together we will make a great team!