Do you like having deals delivered to your inbox?
Sign up for my emails
for the latest info. You may also "
like" Coupon Princess
on Facebook for even more savings. Share your own deals and much more! Thanks for your support.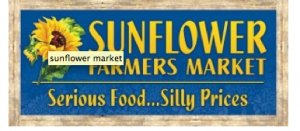 Tomorrow, September 7 at Sunflower Market you can take advantage of last weeks sale and this weeks sale! Check out last weeks deals here.
Cantaloupes 3/$1
Country Style Pork Ribs .97 lb
Natural Fresh Made Pork Sausage $1.97 lb
Large EZ peel Shrimp $3.97 lb
Organic Apples $1.49 lb
Organic Grapes $1.49 lb
Check out Sunflower Market Website for more ad info!
New Printable Coupon for Kashi Frozen meals!