Do you like having deals delivered to your inbox?
Sign up for my emails
for the latest info. You may also "
like" Coupon Princess
on Facebook for even more savings. Share your own deals and much more! Thanks for your support.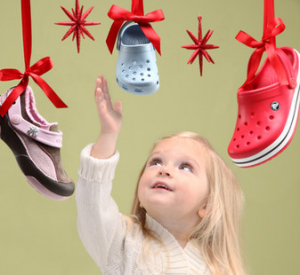 When a Crocs Sale comes along, I am all about it. These shoes hold up so well, and love how easy they are to put on. Today on Zulily (another Flash boutique sales site) has a Crocs Sale them for up to 70% off. Mens, Womens, Boys and Girls!
1. Sign up for Zulily if you haven't yet! (you have to be invited and sign up to see the sales)
2. Already a member, now Shop the Crocs Sale.
Check out. You have just now made a purchase from Zulily. There are some fun Toy Shops today too, if you are not a fan of Crocs.